Books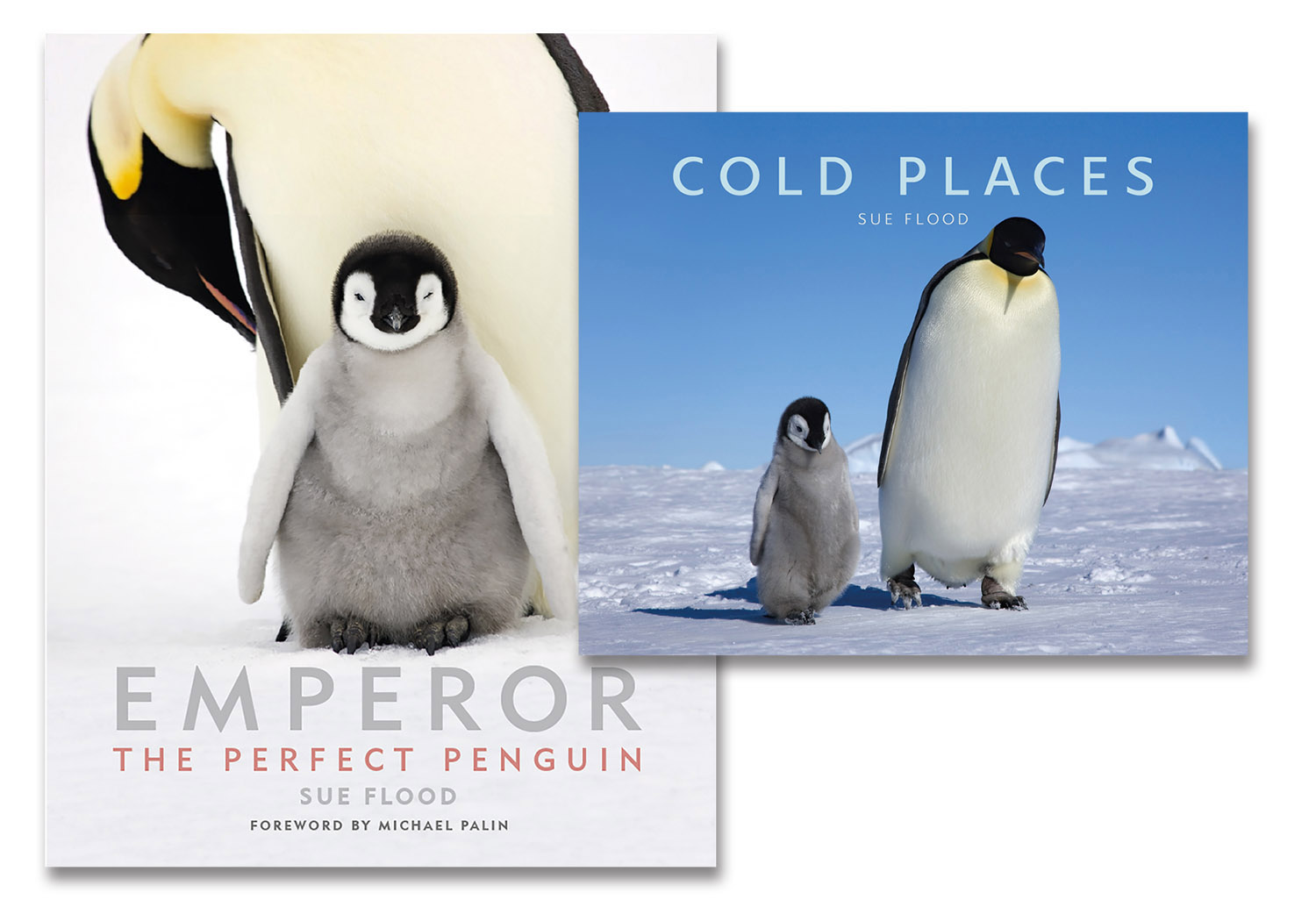 Sue's books are available to buy from the website.
COLD PLACES is both a book of some of Sue's favourite images from the Arctic and Antarctic and a record of some of the most spectacular places and memorable animals of the polar regions.
EMPEROR - THE PERFECT PENGUIN is a tribute to her favourite bird by award-winning photographer Sue Flood, one of the very few women working full-time as a photographer in the wildlife/adventure travel field and one of an even smaller number drawn again and again to the Earth's coldest and harshest environments.